Rome's Leader in Holiday Lighting For Your Home Or Business
Ensley Xteriors is the trusted name in Christmas light installations in Rome, GA, and surrounding areas! We extend our services through the winter season with holiday lighting solutions. When you need to get your home or business ready for the holiday season, look no further than Ensley Xteriors. We are confident that our installation services will leave you with a beautiful display of lights that will wow your family, friends, and customers. Our team is dedicated to providing the highest quality service at competitive prices. Please contact us today for any questions you may have about holiday lighting installations in Rome.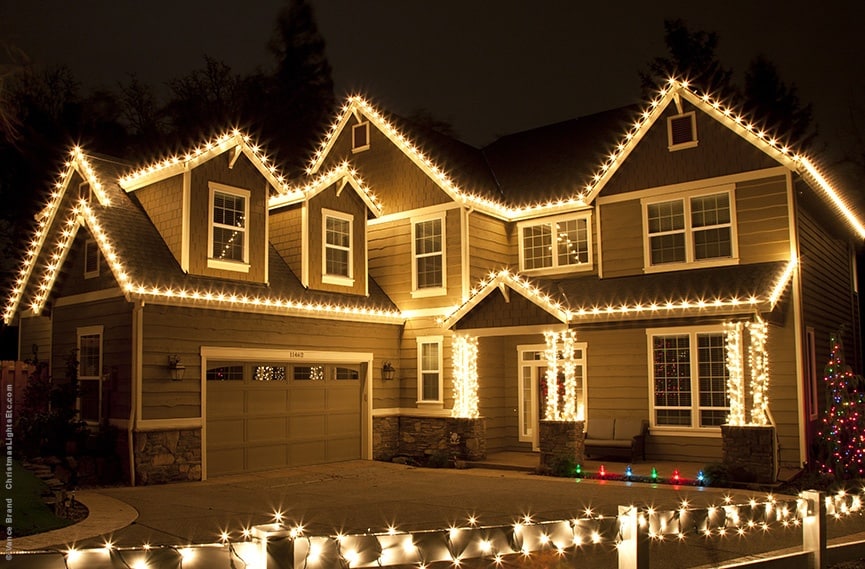 Affordable Premium Christmas Lighting for Your Property
Ensley Xteriors is an outdoor lighting company in Rome, Georgia specializing in custom commercial and residential exterior holiday illumination displays. We offer traditional cut-string lighting design packages as well as comprehensive custom designs for complex projects requiring innovative solutions. We provide a variety of options to ensure that your project is done professionally and with no worries.
All of our professionals have extensive backgrounds in the outdoor lighting industry. Most importantly, they are all invested in making your Christmas display look great! The combination of diverse skill sets, along with our commitment to outstanding customer service has allowed us to grow into the company we are today. Contact us for consultation on your next holiday lighting project in Rome or surrounding areas.
Light Up Your Business With The Best Holiday Lighting Services
The holidays are a time of celebration and cheer, but not all business owners have the time or money to make their place of business a winter wonderland. The good news is that there are plenty of ways to show your customers just how festive your establishment is without putting in too much effort! Christmas light displays have been proven to increase sales and generate positive publicity among potential customers as well as the public as a whole. In addition, you could also hire individuals with expertise in planning and designing Christmas light displays so that your business will stand out from the rest of the crowd.
Holiday lights can make a big difference in the amount of traffic you attract during the holidays. From simply upgrading your light display to hiring an outside contractor to design an elaborate lighting display that rivals the displays that larger corporations put on, there are many options available for businesses. Ensley Xteriors can provide holiday lighting installation and building washing services for your business that will make this season truly memorable.